Let's burn 2021!
Burning is the trend for the end of the year. 
Tery Designs and creations leave the old tired digital art on the "ashed" side of the fireplace to discover new digital art. Burning earlier digital NFT art. In favor of new and exciting creations, celebrating new products, including digital twins, one of one edition, fine arts, scarves, fabrics, coffee mugs, puzzles, wine chillers, masks, etc. I am excited. Come on and look around to see what bright and "colorful" things are the digital art, digital twins, videos, books, fashions, and products. 
Burn Baby Burn
Out with the old, in with the new! Tery Designs and Creations is taking you down a tripendicular rabbit hole of creativity. Beautiful products and fashions, go-green fabrics (with many more to come), new themed fine arts, and best-sellers are just the beginning. Never fear, I still love our 2021 bestsellers, and some will always be available at your fingertips. The rest I am letting go of. In other words, burning the designs 🙂 So what are you burning to make room for a delightful 2022?
View this post on Instagram
Your Personalized Line
What's more, I become the master creator of digital art. So would you like your personalized product line or fashions, vibrant colors, and unique patterns will bring excitement into your life? And who doesn't want that? So come on over and learn more about us! I will design the personalized product line that will make you proud!
New art, New Themes
Would you like a taste of what will be released in the upcoming year as I prepare for our new digital adventures? Be sure and check out Tripendicular. What the heck is tripendicular? According to Urban Dictionary, a tripendicular is a fictional word. The meaning is also akin to the disorienting view one has while falling or moving as in an arc or in a direction other than just horizontal or vertical.
Origins: And alteration from perpendicular and parallel. Looking at per-, weigh, or by way of, refers to dividing or crossing a path (a 90-degree angle to a track). Similarly, para-, alongside refers to following next to an approach (a zero degree angle to the direction). Using tri-, made of three groups, refers to the third orientation to a track, which is made up of a percentage of per- and para-. 

– Urban Dictionary.
The marvelous, Christy Lynn, gave us an idea for these new and exciting art pieces.
The Making of Tripendicular
The steps to making Tripendicular.
Step 1 I use Playform.io to generate a background with texture. Playform transformed 50 of my cloud photographs. I love the texture these images created with the 2022 palette.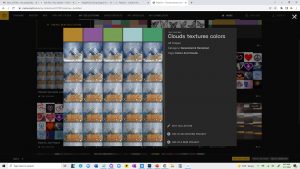 Step 2 I use Adobe Photoshop to add the palette, vision, symbols I have for Tripendicular.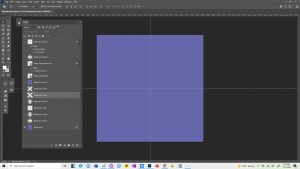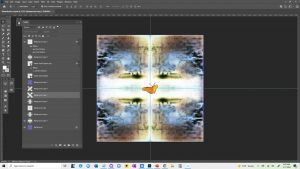 Step 3 I manipulate the layers of the images to create an effect that relates to Tripendicular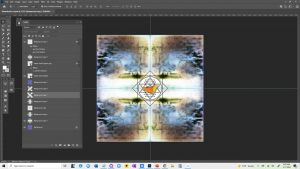 Tripendicular features a new color palette for 2022, starring Very Peri!
So whether you are looking to make some significant changes this year or want to rethink your wardrobe, I hope you will see something you love from Tery Designs and Creations! Our new designs will be coming out monthly throughout the year. I believe in sustainability. Tery Designs and Creations are only produced on your demand. So this year I will ask you for you would like. So you tell us, "What do you want to see?"
I think that the year 2022 is going to be spectacular. Big things are in store for everyone.
Our products include puzzles, homeware, bedding, beautiful fashions, and fabrics to inspire and delight your senses. Check out our gallery!
Where to get @Tery Designs?
Are you looking for a special treat for yourself, a gift for a loved one or colleague? My surface designs on fashions, accessories, and products and artwork are for sale through:
Features le Galeriste fashions using Tery Designs

Dresses, pants, accessories, kimonos, tops, men's long and short-sleeved t-shirts

Contrado

Features limited-edition works of art by Tery Spataro.

Clothing, dresses, skirts, scarves, ties and pocket squares, kimonos

22 Tery Designs on 62 products

Society6

Have 56 painting designs for Wall Art, Furniture, Home Decor, Bed & Bath, Tabletop, Office, Tech, Apparel & Bags, Outdoor & Lifestyle

There are 667 products on Society6 with my designs.
Follow us on: