I am pleased to share that the @Tery Society 6 shop is opened for business!
Nature is soothing and nurturing. I captured the essence of nature under my branded Society 6 product line, @Tery.
Birds have the freedom of flight. Butterflies complete the circle of life. Flowers are the stars of Earth! (Clara Lucas Balfour). Beauty and inspiration come from each of these precious earthly species. Birds, Butterflies, and Flowers are transformed into eye-catching traditional and classical style watercolors.
The images for the products are a combination of photography and digital watercolor. The photos are taken at my home where my garden is residence to butterflies, luscious flowers, and the neighborhood is filled with exotic lovely birds.
I launched @Tery on Society 6 because of the wide variety of products to wrap my beautiful art around. Samples from the @Tery product line include:
| | | | |
| --- | --- | --- | --- |
| Bags: Lovely tote bags and carry-all pouches. | Bed and Bath: Grace the bathroom with these beautiful shower curtains. | Furniture: White Hibiscus with Green Background on Credenza | Home Decor: Beautiful Red Rose throw pillow |
There are eight distinct designs:
Birds: Heron, Water Birds
Butteries: Butterfly, Striped Butterfly, Butterfly with Pink Lantana
Flowers: Red Rose, White Hibiscus, White Hibiscus with Green Background
Each month I will add at least one new design to each of the three themes.
Most themes can be found in these product categories: Wall Art, Furniture, Home Decor, Bed & Bath, Tabletop, Office, Tech, Bags, Outdoor & Lifestyle.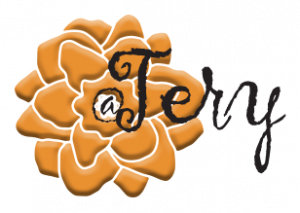 Each piece is tagged with my special @Tery symbol. Products are made to order, which eliminates waste and ensures only the highest quality products are produced.
For Mother's Day, all items are 25% off. Please welcome @Tery into your home and heart ❤